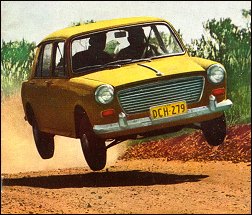 Modifications for Australia
Before putting the car into production in Australia, BMC imported nine 1100s from England and converted them to the specifications previously decided.
The cars were then subjected to a combined total of 186,000 miles of testing across all states taking in every possible variety of local conditions, from the heat and bulldust of Arnhem Land to the snows of Mount Kosciusko.
The result was 37 modifications designed to ensure that the cars not only conformed to the tastes of Australian motorists but would also stand up to the extremes of climate and the worst of outback roads.