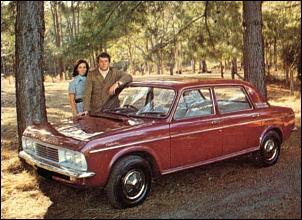 1970.

Eagerly anticipated, 1,062 buyers took delivery when sales began in towards the end of November.

1971. The first full year of production. A healthy 6,765 cars sold split almost equally bteween capital cities and country areas.

1972.Despite the release of the MkII version mid-year, sales slumped by one third compared to the previous year due to the emerging quality issues which the MkII sought to correct. Only 4,367 sold. Production ceased in December and all unsold cars were marked with a build date of December 1972 on their compliance plates.

1973. With the push on to clear the massive stockpile of cars, January 1973 saw the highest monthly sales figures since August 1971. The remaining several thousand are sold throughout the year. New stock was still available in June when Leyland launched the P76 - its last attempt at rivalling the Holden & Ford family sixes.

During this time a small but unknown number of cars were assembled in New Zealand from kits by "The New Zealand Motor Corporation" and apparently badged as both Morris and Austin versions. The British Motor Corporation assembled and imported (from UK) the 1800 and 2200 in Morris, Austin and Wolseley guises during and after this time. Apparently they were popular as Taxis and often had the cable gearshift relocated from the center over to the driver's right away from the front passenger!