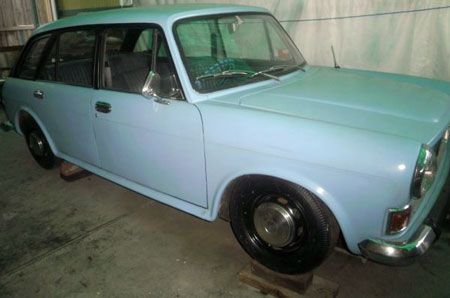 1970 Morris Nomad
Located in Victoria and owner wants to sell.
Last registered June 2000 in Victoria and in storage ever since.
Believed to be a 70 model since interior photo shows no heater fan switch and BMC horn pad.
5-speed gearbox
New clutch, rings and bearings
Engine runs and has been regularly started to keep it running.
Gearbox case apparently has a small crack in it
A rear displacer has been replaced but suspension has not been pressurised on that side since.
Matt black paint has been used over chrome and on door frames and wheel rims
More information coming.
Colour is most likely Stella Blue (and not Cadet Blue), interior is blue and seats look discoloured but don't appear damaged.